Book your tickets now for a Spooky and fun Halloween celebration at Hall Farm.
Bring your torch and look out for spooky characters along the way.
To book in please speak to our café staff or call: 01206 323600.
Advisable for children under 12.

Hall Farm Café Restaurant: 01206 323600 café@hallfarmshop.com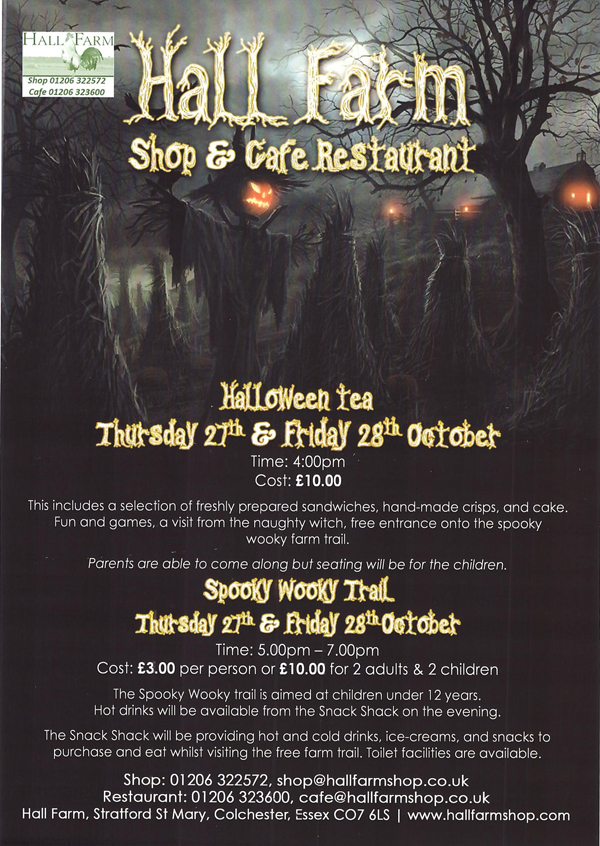 Artists
Artists that display their work in our restaurant and shop.